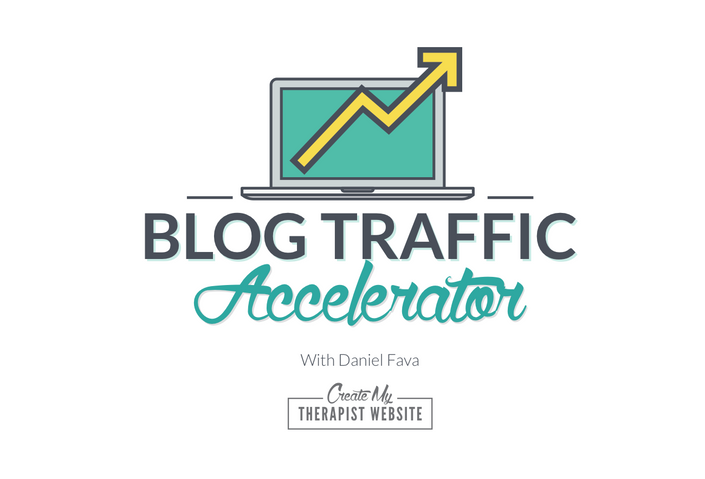 The Blog Traffic Accelerator
Explode Your Traffic Using A Simple Blogging System Combined With The Power of Pinterest
Enroll in Course
Your FREE access to $400 Worth of Bonuses Expires in:
What if you were able to attract tons of potential clients to your private practice website, without spending heaps of money on Facebook or Google Ads?
Is that even possible?
It sure is... And it's easier than you may think...

"It's so confusing and frustrating (especially if you're not a techy person) to develop an online presence that gets noticed…"
"Building a website isn't the hard part… it's actually getting people to my website that's got me stuck…"
"I've spent so much money on SEO and paid advertising and I honestly don't see an increase in my traffic or clients… what's the point?"
"I have no idea how to attract my ideal audience to my website… I've heard blogging is important but I just don't know where to begin or what to even write about…"
"Blogging, SEO and social media are just so time consuming… how can I weed through all the information out there, let alone get it all done?"
If any of the above sounds like you, you're in the right place...

You have a blog with a clear focus. One that attracts your ideal client and reader, interested in the topics that make you an expert...
You never have to worry about what you'll write on your blog, because you've got a clear set of topics. Heck, you've already got blog post titles for months to come…
You don't have to rely (or spend your money) on paid advertising because you've got a strategy to grow your traffic month over month…
You've got a little extra time in your week, because you've got a system for writing blog posts (posts that are also optimized for search engines)...
Not only that, you've found the secret to promoting your blog posts on autopilot, so while you only spend about an hour a week of work, you're growing your traffic each day…
It's all possible…
INTRODUCING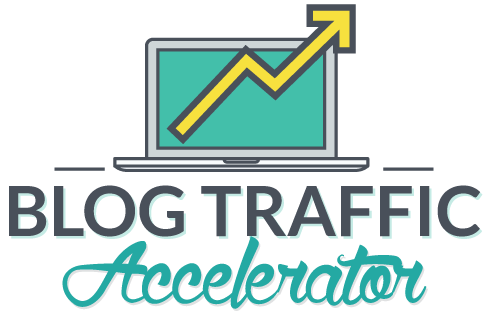 The Blog Traffic Accelerator is my step-by-step system to grow your private practice website traffic organically by combining a simple system for blogging with the untapped power of Pinterest.
That's right… Pinterest.
It's Pinterest that's helped me personally grow my own website traffic from 522 pageviews in a month to over 10,000. That's a 1,948.66% in just a year!!
And Pinterest now accounts for more than 90% of ALL traffic to my website.
Plus, I now spend less than hour a week using Pinterest, but my website traffic continues to rise.

But the thing is, these kinds of results are not reserved for online marketers and tech savvy nerds.
Because you see, the system I've learned, tested and now teach my students is actually quite simple.
You don't have to be an IT expert to do it.
And the best part… this system is FREE to set up for your own private practice website.
That's right… FAH-REE!!
It involves two things you can use without costing you a dime… blog posts and Pinterest.
I'll show you, step by step, how to use both to create a system that keeps you creating optimized content for your website and exponentially attracts traffic filled with your ideal clients.
If you've struggled with maintaining a consistent blog schedule and getting people to your website, I'd love to show you how you can do it with ease.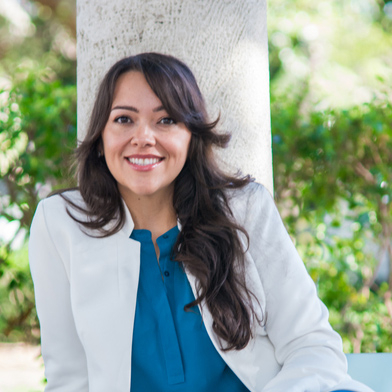 "Daniel's course is a must for therapists wanting to grow their blog traffic and understand how Pinterest fits in with boosting blog readership. In The Blog Traffic Accelerator, Daniel not only offers Pinterest strategies, he also helps you identify an ideal audience and systems for blogging consistently. This information is necessary for any therapist wanting to establish and grow their expertise, and now, it's available in one place. Daniel consolidates and presents this valuable content in a format that is easy to understand and implement."
- Ili Walter, familytherapybasics.com

Lifetime Access to 4 Easy-to-follow Modules
Each Module contains video lessons plus extra resources to help you take action.
$1500 Value
Downloadable Resources & Cheatsheets to Implement What You Learn:
$150 Value
Find Your Blog Focus Worksheet to help you discover who your ideal clients are and the exact topics you'll write about on your blog



35 Blog Topic Idea Starters Cheatsheet to get your creative juices flowing on the types of blog posts you could write



11 Things To Do Before You Publish a Blog Cheatsheet to make sure each blog post has everything in place that can make it a smashing success



The Blog & Page SEO Checklist so you'll know exactly where to put keywords so you never publish content that isn't optimized for search engines again



The Pinterest Profile Optimizer to get your Pinterest profile up and running and attracting more followers, repins and traffic to your website



The Pin Design Guide to show you how you can easily create pin images that stand out and drive more traffic to your private practice website, even if you don't have a creative bone in your body



The Pinterest Mastery Checklist with advanced strategies to explode your following and (you guessed it) your traffic while spending less than hour on Pinterest each week.
That's over $1600 worth of traffic-building resources designed to help you attract your ideal client to your website.

Join The Blog Traffic Accelerator program during this promotional period and you'll get access to these FOUR bonuses to help grow your traffic faster:
125 Blog Post Title Templates (PDF)
Coming up for ideas for blog posts is one thing. But coming up with blog titles that grab your potential client's attention and entices them to click… well that's another skill entirely. I've got you covered with this handy downloadable PDF. Just fill in the blanks and you've got killer titles for your blog posts and Pinterest images.
Getting Started With Google Analytics (Video Training)
Understanding your audience is critical to the success of your private practice and how well your website helps you attract that audience. Getting started with Google Analytics can be a bit daunting at first, but after a few simple clicks, and some basic knowledge of how to read reports, you'll be ready to refine your content to reach your target audience - your future clients!
In this bonus training, I'll take you through setting up your Google Analytics account and how to use the interface to get the most useful information - info that can help you make future decisions about the content you create.
Using Canva to Design Pin Images that Get Repins + Clicks (Video Training)
I know not everyone is a designer. But in order to grow your traffic with Pinterest, you're going to need some good-looking graphics that highlight your blog posts, get repinned and - ultimately - get clicks to your website.
In this video training, I'll take through the design tool, Canva, and show you exactly how to create stunning Pinterest images for your blog posts.
Using Tailwind to Grow Your Pinterest Traffic on Autopilot
If you're looking for a web traffic explosion, this one is a game changer.
In this video training, I'll show you how you can take most of the advanced strategies found in The Blog Traffic Accelerator course and put them on autopilot so you grow your traffic and audience quickly and without having to spend gobs of time stuck in the Pinterest feed.
TOTAL VALUE OF BONUSES: $400
Your Instructor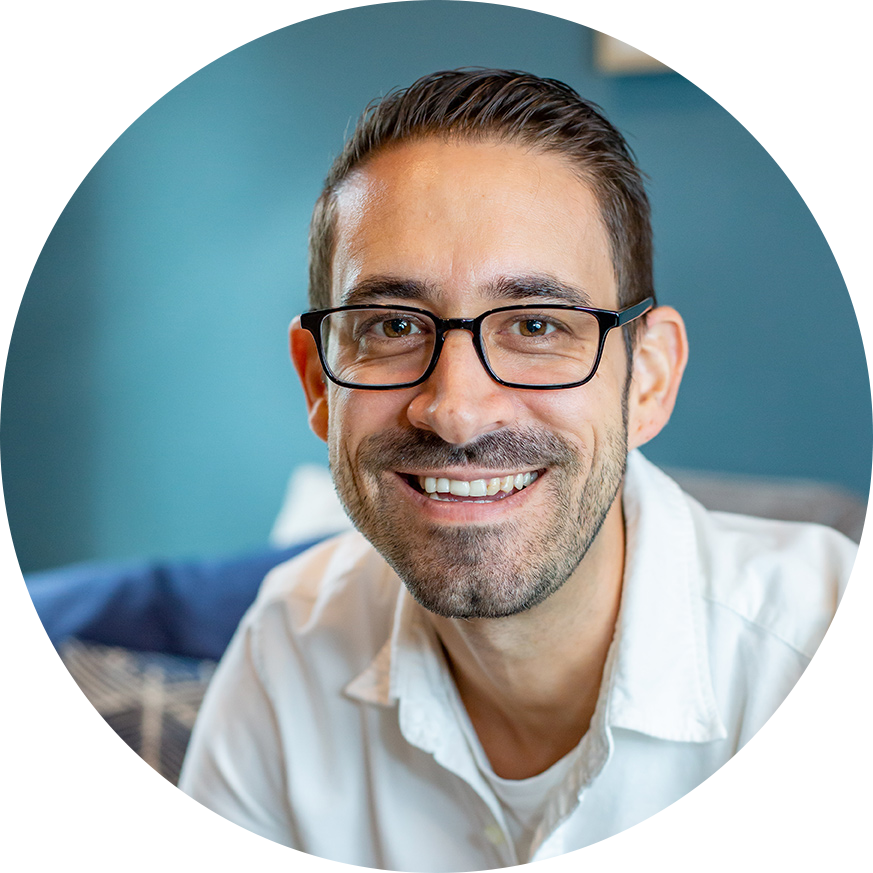 Founder of Create My Therapist Website and Private Practice Elevation. My team and I help therapists and private practice owners increase their visibility and attract more clients through elevated website design and SEO services.
When my wife was first starting her private practice back in 2011, I jumped into action and built her website using WordPress. We saw first-hand how important it was to have the right kind of content on her website in order to get her ideal clients to show up to it month after month.
So it became my mission to help other practitioners do the same with their own websites, providing simple tools and training to market a practice online and fill up their calendar with clients they love.
At Private Practice Elevation, we imagine a world where every private practice owner can reach the clients they love, expand their impact and build the business and life of their dreams. When our clients succeed, they can help even more people who need mental health services.
Because of that, I belive our work can literally help save lives.
FEATURED ON:

Frequently Asked Questions
Who is this course for?
This course is for anyone who has tried blogging to market their private practice, but is having trouble keeping up with it all. You need a system and a process to consistently write content that attracts your ideal client, and that's what this course provides. It's for therapists who have a website but are having trouble getting people to show up. You may be tired of paying for SEO and paid advertising and you're looking for a strategy to grow your traffic fast, without paying someone gobs of money to do it. This course is also for anyone who wants to grow an audience filled with ideal clients who are interested in your blog and practice. It's for the busy therapist who wants to learn how to use Pinterest strategically (and efficiently) to grow an audience and drive traffic to their private practice website.
How can Pinterest help me get more clients in my area?
One thing that search engines pay attention to is something called "social signals." Social signals do play a role in organic and local search engine optimization. Search engines want to show their users the most relevant and engaging content. As people interact with your pins and traffic increases over time, it can cause a positive impact on your local search engine rankings. So when potential, local clients search for services related to your practice, Google will be more likely to show them your website, as it sees that Pinterest is sending many other engaged users to your content.
I'm using Squarespace (or Wix or Weebly or WordPress), can I still benefit from this course?
Yes, the lessons can be applied to any website platform and either Mac or PC. Sometimes I may show a screenshot of WordPress because that is what I use most often, but whenever you'll need to do something within your website platform, I'll provide the resources for you to apply the lesson to your own platform, whether that's Wix, WordPress, Squarespace or Weebly.
How long will it take me to implement the lessons in the course?
Yes, we're all busy. I get that. That's why I did my best to put all this info into one streamlined course and system to get you more traffic, quickly. Each video lesson is about 10 minutes in length, so you could binge watch it over a weekend a la Netflix. Or devote about 30 minutes a day for 2 weeks and get the system all down. But once you have all the pieces in place, aside from the time you spend writing your blogs, you can expect to spend only 30 - 60 minutes a week using Pinterest to grow your traffic.
When does the course start and finish?
The course starts now and never ends! It is a completely self-paced online course - you decide when you start and when you finish.
How long do I have access to the course?
How does lifetime access sound? After enrolling, you have unlimited access to this course for as long as you like - across any and all devices you own.
Is there a money-back guarantee?
We would never want you to be unhappy! If you are unsatisfied with your purchase, contact us in the first 30 days and we will give you a full refund.
I'm interested, but I have more questions, who can help me?
Just send an email to
[email protected]
with any questions you have and I'd be happy to help.
Are You Ready To Finally Grow Your Traffic & Attract More Clients?
So, you could keep swimming through the sea of never ending online marketing, SEO, blogging and social media tips out there and try and figure all this stuff out…
Or you could let me take you step by step through a proven system to grow your traffic, build an audience and stand out in a crowded market…
What's it going to be?
If you're ready to reach beyond your website, attract more readers and clients and grow your traffic, I'd love to show you how.
Sign Up Now For Instant Access!